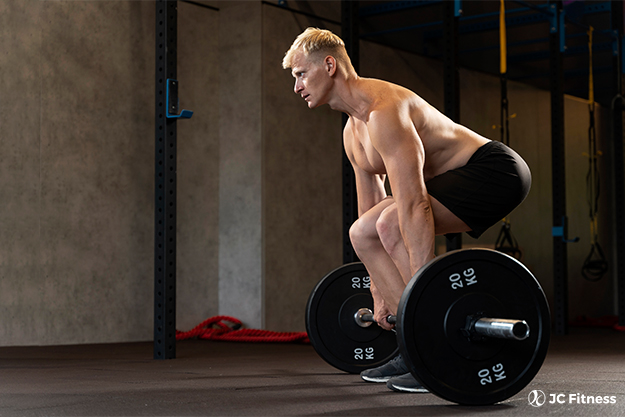 Does lifting weights burn fat? All of your weightlifting questions, answered!
Any and all exercises help you shed weight, weightlifting included. Moola's mantra is to make sure that — as long as you burn more calories than you eat each day, your body will have a shortage of calorie count and hurray, you will shed those extra kgs!!!
Lifting weights has an exclusive weight loss benefit that makes it superior to other types of exercise for #weight loss: When you lift weights, you build muscle and drop fat. Muscle tissue is more metabolically functional than fat tissue!
Hence, Lifting weights is important to #burn FAT!
View this post on Instagram
Light weights v/s heavy weights?
Weight lifting should be increased gradually. Start with the least weight you are comfortable with and increase weight as per your inner strength. I recommend starting with 3kg and increasing reps first then the weight. Connect with us on youtube and instagram for regular tips.
How many reps should you do when lifting weights?
When determining how many sets and reps to do, start by asking "What am I trying to get out of this #workout?"
• Muscular endurance
• Muscle size
• Overall strength
So start by doing 10×2 sets for the #beginner level, increasing a total of 5 reps depending upon strength. If you are still figuring out how to gain muscles and lose body fat, you can hire a #gym trainer.
Don't forget to rest adequately between the sets so you don't exhaust yourself!
View this post on Instagram
Can you get fit without lifting weights?
If dumbbells and barbells just aren't comfortable or aren't available, you can certainly get fit with bodyweight workouts.
High-intensity interval training, also popularly known as HIIT, is one of the extremely good ways to do so.
Does diet matter while lifting weights?
Yes! Why? Lifting & doing vigorous training deprived of sufficient nutrition, especially without enough protein, can actually lead to a lot of muscle tissue loss.
This is not obviously what you want. Hence, take a good #nutrition plan and if you are not sure of what's the best for you get a custom nutrition plan made by JC himself!
If you are worrying too much about cheat meals during weightlifting, let me help you how to deal with it.
Should I do weight lifting on my own?
If you are aware of the correct postures and lifting techniques, amazing, but if not, it's important to have a good fitness coach. A #personal fitness trainer will not only show the correct way to perform an exercise but will also observe whether you are doing it in the apt posture or technique. This will aid in reducing the chances of injury. If you don't have one Don't worry JC is here!
So what are you waiting for? Ready?
Book your Free body building / home gym Session TODAY!